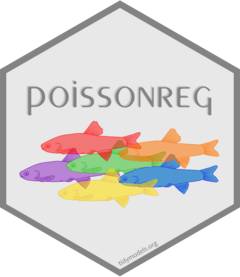 Changelog
Source:
NEWS.md
poissonreg 0.2.0
CRAN release: 2022-03-09
Model definition functions (e.g. poisson_reg()) were moved to the parsnip package.
poissonreg 0.1.1
CRAN release: 2021-08-07
poissonreg 0.1.0
CRAN release: 2020-10-28
Work-around for a glmnet bug where different column order will silently produce incorrect predictions.

multi_predict() was enabled.

Updates to go along with new version of parsnip.